ASO Home-Health Agency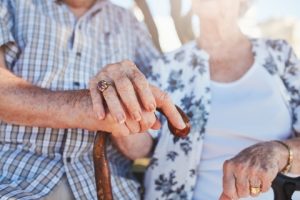 American Safety Options, Inc. is a home health care provider that believes good health should not be limited to hospitals or any other medical facility. Being an independent home care agency located in Delaware County, Pennsylvania, we provide continuous non-medical support and care for all patients without the need for prolonged hospital or facility stays. Our home health aide service is helping more Philadelphia, PA residents age in the comfort of their own homes.
We have been providing quality in-home caregiver and home care solutions for years. During this time, our experiences gave us the idea to come up with a strategic and careful plan regarding the best elderly lifestyle management for you. We want to assist and accelerate your transition process towards wellness and quality of life in your golden years. As one of the premier home health care providers in the state, you can count on us to give you the services and care that you need without leaving home.
American Safety Options is an OLTL accredited Home Health Care agency serving 19 Pennsylvania counties:
---
Philadelphia
Bucks
Montgomery
Chester
Delaware
Berks Lehigh
Northampton
Adams
Cumberland
Dauphin
Franklin
Lancaster
Lebanon
Perry
York
Bradford
Berks
Carbon
Schuykill
More to come!
---
We provide professional and compassionate services for the following waiver programs:
Attendant Care Waiver
Act 150 Program
COMMCARE Wavier
OBRA
Aging Waiver
For More Information about our affordable private pay and a free consultation about Home Health Agency in Newtown Square, & Upper Darby, Pennsylvania, call us at 610-285-1584 or fax us at: 484-840-5307
To learn more about our Non-Skill services, please click on the links below:
We are a family-owned and managed company and we strive to ensure that all of our clients are managed in a safe, compassionate, and honest way. Helping people live happy, healthy, and productive lives is our goal We are dedicated to working diligently to find better solutions for your consumers' unique situations. 100% satisfaction is our goal. In addition, our company is unique because we train our home health aides and family members to provide excellent care. We make ourselves available 24/7 to answer any questions or meet any needs of our clients or providers. We also have a 24-hour turnaround time in staffing initial cases.